Programs and Events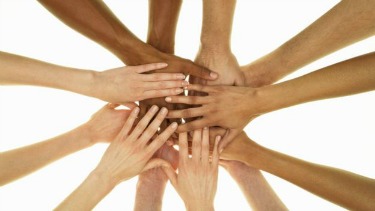 10-Week Family Grief Support Group
Register now for our next 10-week family grief support group.  This group is geared towards supporting any youth, ages kindergarten through 18 that has experienced a signficant death in their lives.  Caregivers are required to attend a separate group that runs congruently with youth groups, where adults receive education on how to support a grieving child, as well as offers grief support for the caregiver.  Participants will take part in 10 weeks of small groups with peers who have also had signifiant death(s) in their lives.  The support group helps youths process grief experiences through discussion, art, and dramatic play, in a peer group setting.  This group is offered at no cost to families, however, a commitment to participate in the full 10 weeks of group and pre-registration is required.  There are two 10 week groups scheduled this fall to choose from:  Monday nights from 6:30-8pm, September 11-November 20, or Tuesday nights from 6:30-8pm, October 3-December 19.
Please Note: While Mourning Hope attempts to accommodate all registrants for our grief support groups, programs do fill up quickly and space is limited. Upon receiving your registration, a Mourning Hope staff member will contact you and confirm space availability; your family is not officially registered until that contact has been made.
Mourning Hope & NAGC Webcast on Children's Grief
For Children's Grief Awareness Month, the Mourning Hope Grief Center - in collaboration with the National Alliance for Grieving Children - will host a Fall Webcast on Children's Grief
The process of dying presents many challenges to individuals and families impacted by a life limited illness or terminal diagnosis. When children are present and part of the immediate situation, family members and professionals sometimes are at a loss as to how to connect with, involve, or talk with children about the realities of the situation. 
This webcast will explore the ethical implications of supporting children who are anticipating the death of a parent, the death of a sibling, or their own death.
Our three presenters will provide practical information and advice regarding caring for children in the face of a terminal diagnosis. They will share information about how to talk to children about death, how to include children in rituals, and ways to offer support throughout the dying process.
EVENT DETAILS:
When:     Thursday, November 2, 2017
Where:     Firespring (1201 Infinity Court; Lincoln, NE 68512)
Time:        11:00 am- 4:00 pm (CST)
Register: Call Mourning Hope at 402.488.8989 to register or email hope@mourninghope.org 
REGISTRATION COSTS:
Cost: $30 (covers webcast, materials and a boxed lunch).
CEs:  An additional $30 for Psychologists, Counselors, MFT's & Social Workers wishing to gain 4.5 CEs (**$60 total if you want to attend and receive CEs)
FEATURED SPEAKERS:
Jeanine Clapsaddle, MA, LMFT, CCLS - Clinical Supervisor for the Child Life, Music Therapy and Healing Arts Program at Arnold Palmer Medical Center in Orlando, Florida; 
Patti Anewalt, PhD, LPC, FT - Director of PATHways Center for Grief & Loss Hospice of Lancaster County, PA; and 
Taryn Schuelke, CCLS, CPMT - Bereavement Specialist on the Palliative Care Service Team at Texas Children's Hospital in Houston, Texas
Past Programs and Events
"Bits of Hope" 
A four-week grief support group for youth ages 5-18 and their caregivers who have experienced a significant death.  Youth meet in peer support groups separately from their caregivers.  This support group is a great way to get to know Mourning Hope and what our program offers!  The program is at no cost to you, but you must register in advance online.
Meets every Wednesday in June, 6:30-8pm. 
Holiday Programming
"Holiday Hope"
*Please note all "Holiday Hope" events take place at The Lincoln Children's Museum, 1420 P. Street
 "Holiday Hope" Youth Support
Mourning Hope, in partnership with Lincoln's Children Museum invites you to attend "Holiday Hope," a program intended to support grieving youth through the holidays.  Children and teens will have the opportunity to take part in an art session with professional local artist Michael Larsen to create memory projects that honor their significant person that has died using a clay medium. Youth will have a second opportunity for holiday fun by participating in the Children's Museum "Candy House Fun Shop."  In order to foster emotional healing and encourage individual creativity, the "Holiday Hope" youth support program partners skilled, local artists with youth who have experienced the death of someone significant in their lives.  From 9am-12pm on Saturday, December 10, there will be two holiday memory workshops offered to youths ages 6-12, and 13-18.  A catered lunch for youth and families will follow the workshop session from 12-1pm.
"Holiday Hope" Adult Support
A peer-support group designed to help bereaved adults cope with the holiday season.  During "Holiday Hope," adults of all ages are invited to participate in a peer support sessions from 9am-12pm. You do not have to have children to participate in this event.  Support session takes place at Lincoln Children's Museum in a private event room.
The programs are free, and lunch is included for youth and participating caregivers.  However, you must pre-register for support sessions online at www.mourninghope.org
Questions? Call Mourning Hope at 402-488-8989
Autumn 2016 Fundraiser to Benefit Mourning Hope Grief Center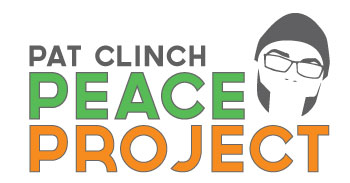 When: Friday October 28, 2016
Time: Doors Open @ 4:30pm, Music/Entertainment 5-8pm
Where: Chez Hay (14th & P Streets)
The Pat Clinch Peace Project will be hosting a fundraising event with all proceeds to benefit Mourning Hope Grief Center. There will be appetizers provided by Chez Hay & Maggie's Café and a cash bar. The Master of Ceremonies­ Ol' Moaner (aka: Rik Minnick) and The Bottle Tops will be providing music and entertainment, and Carly Woythaler-Runestad from Mourning Hope will be our keynote speaker for the night. There will be activities available for children as Bob Reeker will be leading art projects from 6-7pm. A live raffle will take place during the event with donated items from event supporters. Join us for a fun night!