Upcoming Programs and Events
Mourning Hope Night at Ivanna Cone
September 25 | Tuesday | 5 p.m. to 9 p.m.
Join us for ice cream on Tuesday, September 25!
Ivanna Cone will be generously donating 10% of all sales between 5 p.m. and 9 p.m. to the Mourning Hope Grief Center. Grab a treat, and visit with the Mourning Hope staff!
*Cash or check only. Ivanna Cone does not accept debit and/or credit cards.*
Young Adult Grief Support Group
October 3, 10, 17, 24 | Wednesdays | 7 p.m. to 8:30 p.m. | The Bay
The Mourning Hope Grief Center offers free grief support groups for those between the ages of 19 and 30(ish). Whether you are single, married, experienced the death of a family member, coworker or friend, Mourning Hope invites you participate in grief support sessions offered throughout the year.
Mourning Hope offers the opportunity for individuals to meet and discuss the wide range of emotions and various life events experienced following the death of a loved one. This is a safe, non-judgmental environment. Individuals will be invited to share their personal experiences with loss and grief, ask questions of the group as desired, and provide support for one another with the assistance of our dedicated staff and volunteers.
Topics include but are not limited to:
Dealing with strong emotions
Personal identity
Healthy coping strategies
Maintaining healthy relationship
Acceptance of life changes and uncertainty
Please note: This group is offered at no charge to participants, but pre-registration is appreciated so we know who will be attending.
10-Week Family Grief Support Group
October 11 - December 20 | Thursdays | 6:30 - 8 p.m.
The 10-Week Family Grief Support Group is geared towards supporting any youth, ages kindergarten through high school senior that has experienced a significant death in their lives. Caregivers are required to attend a separate group that runs congruently with youth groups, where adults receive education on how to support a grieving child, as well as grief support themselves. 
Participants will take part in 10 weeks of small groups with peers who have also had significant death(s) in their lives. The support group helps youth process grief experiences through discussion, art, and dramatic play, in a peer group setting. 
Please Note: This group is offered at no cost to families, however, a commitment to participate in the full 10 weeks of group and pre-registration is required. Mourning Hope attempts to accommodate all registrants for our grief support groups, but programs do fill up quickly and space is limited. Upon receiving your registration, a Mourning Hope staff member will contact you and confirm space availability; your family is not officially registered until that contact has been made.
Dia de los Muertos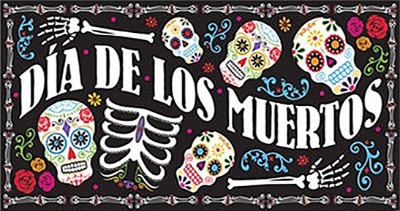 November 4 | Sunday | 1 p.m. to 4 p.m.
Nebraska History Museum
131 Centennial Mall North
Dia de los Muertos, or Day of the Dead, is a traditional holiday in many parts of Mexico and most Central and South American countries. Cultures honor their deceased loved ones with altars decorated with flowers, candles, food, and other traditional items.
On November 4, 2018, downtown Lincoln will be celebrating this event with many activities from 1 p.m. to 7 p.m.
It is believed that the spirits of the dead visit the living during the celebration. Marigolds guide the spirits to their altars using their vibrant colors. Visit Mourning Hope at the Nebraska History Museum between 1 p.m. and 4 p.m. to craft your own marigold, and write an "If I could tell you one last thing..." letter.
Mourning Hope & NAGC Webcast on Children's Grief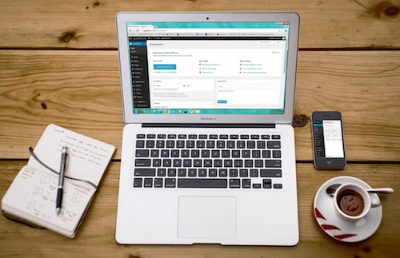 November 8 | Thursday | 10 a.m. to 2:30 p.m.
Foundry (Nonprofit Hub)
211 North 14th Street
For Children's Grief Awareness Month, the Mourning Hope Grief Center - in collaboration with the National Alliance for Grieving Children - will host a fall webcast on children's grief.
Supporting Youth and Schools after a Community Tragedy
Death, dying, and bereavement are unfortunate themes that appear almost daily in news headlines. Rarely is there any discussion on a national level as to how community tragedy impacts the lives of children and teenagers. This webcast will provide insight into the challenges faced by children and teenagers impacted by a community tragedy. Presenters will provide practical information and advice for supporting children and teenagers in the aftermath of a tragedy. They will share information about how to talk to children about tragedy, how to engage the community, and ways to offer support throughout the grieving process.
Speakers:
Donna Schuurman, Ed.D. will draw on her experience with community responses to both U.S. and international large-scale disasters to share "lessons observed" following human-initiated and natural disasters. Effective outreach following high-profile events involving deaths, like school shootings, earthquakes, as well as ongoing social crises like the opioid addition epidemic, requires planning and coordination. Dr. Schuurman will weave professional experience with research findings on what to include or consider when assisting people in communities impacted by high-profile tragic events.
David Schonfeld, MD will provide practical suggestions on how to identify common adjustment difficulties in children in the aftermath of a crisis, and how to promote effective coping strategies to mitigate the impact of the crisis. School and community crises have the potential to cause short- and long-term effects on the psychological functioning, emotional adjustment, health and development trajectory of students. School professionals play a vital role in providing important support to students. This support promotes their understanding of the event, helps them learn coping strategies to accelerate adjustment and minimize their distress, and minimizes maladaptive coping mechanisms and behavioral difficulties. Dr. Schonfeld will provide examples and answer questions, and will highlight free resources for supporting children, families and professionals in the aftermath of crisis and loss.
Meghan Szafran, MS, CT and Kevin Carter, MSW, LCSW will discuss lessons learned from hands-on experiences, ways to meet students' cultural and emotional needs, and how services can be expanded to meet the training and crisis response needs of schools. Partnering with schools to support grieving students comes with its own challenges. Building strong relationships, responding to logistical challenges, and implementing an effective curriculum with fidelity while remaining flexible are key aspects of a successful school-based grief support program.
Event registration will be available soon. Psychologists, counselors, MFT's and social workers can receive 3 CEs for attending.
Survivors of Suicide Loss Day
November 17 | Saturday | 9 a.m. to 12 noon
Join Mourning Hope, the LOSS Team, and the American Federation for Suicide Prevention as we gather to remember and honor those who have died by suicide. Survivor Day brings together people affected by suicide loss to find comfort and gain understanding as they share stories of healing and hope.
Adults, teens and children (ages kindergarten and up) who have experienced the suicide death of someone significant in their lives are welcome to attend this free event.
Continuing Education for Volunteers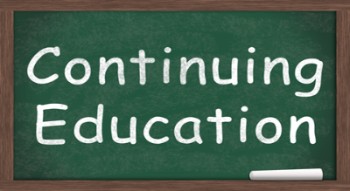 December 3 | Monday | 6 p.m. to 7:30 p.m.
EMDR
This session is for current Mourning Hope Volunteer Facilitators. EMDR is Eye Movement Desensitization and Reprocessing.  It is a new, nontraditional type of psychotherapy that enables people to heal from the symptoms of emotional distress. It uses a person's own rapid, rhythmic eye movements. The eye movements dampen the power of emotionally charged memories of post-traumatic events. It aims to take out the mental blockage or imbalance in the mind from an emotional or adverse event that is causing intense suffering. When the block is removed, healing can resume. Clinicians use it to help individuals activate their natural healing processes. 
Melissa Tucci, presenter, has been trauma-trained in EMDR since 2015. She has a history of working with individuals who have experienced trauma since 2010 and has worked at various agencies, such as CEDARS and Child Guidance Center. 
Holiday Hope
December 9 | Sunday
1:30 p.m. to 4:30 p.m.
Lincoln Children's Museum | Foundry
Holiday Hope is a program intended to support the bereaved during the often-difficult holiday season. To foster emotional healing and encourage individual creativity, local artists will partner with youth and teens who have experienced the death of someone significant in their lives. A separate group for adults will be offered as well.
Youth Support (ages 5-12)
Kids will meet at the Lincoln Children's Museum for a holiday memory workshop, followed by free time to play in the museum. Bob Reeker, Visual Art & Computer Science Specialist at Elliott Elementary School and Art Education Adjunct Instructor at Nebraska Wesleyan University, will work with kids to develop and grow through creative expression and critical thinking.
Teen Support (ages 13-18)
Teens will meet at the Lincoln Children's Museum, then walk one block to Foundry (formerly Nonprofit Hub) for a graffiti art session. Adam Schwaninger, Art Specialist at Schoo Middle School, will work with teens to focus on exploring and creating a piece that helps them understand art in a personal context.
Adult Support (18+)
Adults of all ages, with or without children, are invited to participate in a peer-support group on the third floor of the Lincoln Children's Museum.
The Holiday Hope programs are free, but pre-registration is required.
Spirit of Giving
When a parent or caregiver has died, how does a child find the means to purchase and wrap a gift for their primary caregiver? Many of the youth at Mourning Hope want to put a smile on their loved one's face, and this event gives children the opportunity to choose gifts for their primary caregiver which brings great joy.
For the third year in a row, Southwood Lutheran Church is teaming up with Mourning Hope this holiday season to support children in this gift-giving endeavor. Shopping for their caregiver is a rewarding and emotionally satisfying part of the holiday season.
Children who have experienced the death of a caregiver and have attended any Mourning Hope grief support programs are invited to participate in a special event designed just for them.
Starting at 5:30 p.m., a free dinner will be served to the whole family and then kids will have time to select a gift for their caregiver, participate in a craft project, and wrap that special present for their loved one. After dinner, daycare will be available for any children under the age of 5.
While the kids are shopping, some tips and helpful information about how to care for oneself while navigating the stresses of the holiday season will be offered to all caregivers, along with free chair massages for the caregivers.
There is no cost to this event thanks to the generosity of Southwood Lutheran Church. But in order to ensure an adequate number of gifts, craft projects and food, families must register by December 1, 2018.
Please note that space is limited so we encourage you to register early. Registration will be available in late 2018.
When: Tuesday, December 11, 2018, 5:30 p.m. – 7:30 p.m.
Where: Southwood Lutheran Church (4301 Wilderness Hills Blvd. Lincoln, Nebr.)
Past Programs and Events
Summer Art Studio
The Summer Art Studio is a one-day event that offers support to youth who have experienced the death of someone significant in their lives. Mourning Hope partners with skilled artists and community members to provide children and teens a healthy, creative outlet for expressing intense feelings. 
Caregivers have the option of attending "Caregiver Connection," a group that supports grieving caregivers, as well as gives ideas about how to support a grieving child. This group runs congruently with the youth program.
Please note: This event is offered at no cost to families, but pre-registration is required.
"Bits of Hope" 6-Week Family Grief Support Group
Mourning Hope's 6-Week Family Grief Support Group, "Bits of Hope," is for families with youth ages kindergarten through 18 who have experienced the death of someone significant in their lives. The six-week session is an abbreviated version of Mourning Hope's 10-week curriculum. Adult caregiver groups coincide with the session to offer grief support and education on how to best support grieving children. This shortened session is particularly helpful for families new to grief support groups, but is open to all.
June 6 - 27 | Wednesdays | 6:30 - 8 p.m.
Please Note: This group is offered at no cost to families, however, a commitment to participate in the full 6 weeks of group and pre-registration is required. Mourning Hope attempts to accommodate all registrants for our grief support groups, but programs do fill up quickly and space is limited. Upon receiving your registration, a Mourning Hope staff member will contact you and confirm space availability; your family is not officially registered until that contact has been made.
Facing the Future after Unexpected Death
Dr. William G. Hoy
When:Tuesday, February 20, 2018, 6:30 p.m. - 8 p.m.
Where: Bryan Medical Center - East Campus, Plaza Conference Center (1500 S. 48th Street, Lincoln)
Cost: Free to attend, but pre-registration is required due to limited seating.
While no death is easy, the unexpected loss of a loved one puts "grief on steroids." No opportunity to say goodbye, so many things left unfinished, the last disagreement perhaps emblazoned in our hearts…the farewell can be heart-rending.
But an unexpected death and the grief in its wake is not the end of the story. Through courage and creativity, it is possible to work through the loss to effectively integrate it into the rest of life. Far from a predictable sequence of "stages," grief is an organic, life-changing—and if we choose it to be—life affirming opportunity for growth.
William G. Hoy has been walking alongside bereaved people for nearly 35 years. Before going to his current post as Clinical Professor of Medical Humanities at Baylor University in 2012, Dr. Hoy directed the clinical counseling programs for Pathways Volunteer Hospice in Long Beach, California where he served for more than 16 years. He is a prolific author and sought-after speaker, annually providing more than 45 workshops and keynote addresses across North America. He and his wife, Debbie, live about 25 miles from the Baylor campus in rural central Texas.
Trauma and its Impact on the Loss Experience
Dr. William G. Hoy
When: Wednesday, February 21, 2018, 8:30 a.m. - 3:45 p.m.
Where: Jack J. Huck Continuing Education Center Room 302, (301 S. 68th St. Place, Lincoln, NE)
Cost: $109 before February 14, $119 after February 14
Traumatic experiences such as homicides, suicides, and car crashes add an extra layer of potential complication to the experience of bereavement. But of course, deaths from natural causes can also include traumatic elements; professionals have heard family members express their shock in words like, "I knew he would die one day; I just didn't expect it now."
The unexpectedness of the death paired with the lack of opportunity to say goodbye makes these kinds of losses especially difficult to grieve. This workshop will overview the current thinking about the contribution of trauma to grief. Moreover, we will discover together practical ways both professionals and volunteers can be helpful—in the early hours after loss and along the difficult road ahead.
On February 16, 2017 our presenter – Dr. Bill Hoy – was involved in a horrific car crash in which a long-time friend in the back seat was killed when they were rear-ended by an 18-wheeler with a distracted driver. Bill and his front seat passenger, the husband of the friend who died, were seriously injured. In this workshop, Bill will transparently share how his training and experience have—and have not—been helpful in walking through this experience of traumatic loss.
This workshop is designed for counselors, social workers, therapists, psychologists, school professionals, nurses, physicians, clergy, bereavement coordinators, hospice personnel, funeral directors, and other professionals who work with grieving individuals.
6.0 contact hours awarded by Southeast Community College to licensed mental health practitioners, funeral directors and nurses. Other professionals should check with their licensing agencies to verify that this workshop will qualify as continuing education in their field.