Camp Erin Lincoln
September 21 – 23, 2018
Camp Erin is a three-day, overnight bereavement camp for children and teens ages 6 through 17 who have experienced the death of someone significant in their life, such as a parent, sibling, family member or friend. Facilitated by professional staff and trained volunteers from the Mourning Hope Grief Center, Camp Erin Lincoln is offered free of charge to all bereaved youth seeking support.
At Camp Erin, youth have the opportunity to be around other kids who have experienced similar loss. The retreat weekend will help bereaved youth share their grief experiences in creative ways through arts and crafts, time to talk and share, performing outdoor games and challenge courses, participating in memorial activities and even sharing a campfire experience.
The 2018 Camp Erin Lincoln will be held Friday, September 21 to Sunday, September 23 at Carol Joy Holling Camp in Ashland, NE.
To register, caregivers or guardians must complete an application for EACH child or teen who would like to attend. Applications are accepted until all available spaces are filled. Space is limited, so we encourage you to return the completed application as soon as possible.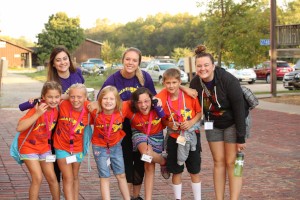 How to Volunteer
Camp Erin Lincoln is made possible through the support of many dedicated volunteers. Volunteers are needed to serve as camp counselors and as support staff to assist with the diverse camp activities.
Be a Cabin Buddy - Co-supervise a cabin with other volunteers and support youth throughout the weekend (age 18+ required). This commitment requires a mandatory training to be completed with Mourning Hope and attendance for the duration of camp.
Join the Camp Erin Committee - Assist with pre-camp set up, welcoming the kids and post-camp clean up.
Lend a Hand - Help with fun activities during camp weekend, such as field games, ice cream parties and campfire entertainment.
If you are interested in volunteering for this extraordinary experience, please complete the volunteer application.
Pre-Camp Event
Camp Erin participants, their families and Camp Erin volunteers are invited to a pre-camp, "get to know each other" event on Sunday, September 9 from 1 p.m. to 3 p.m. Location in Lincoln is to be determined.
Frequently Asked Questions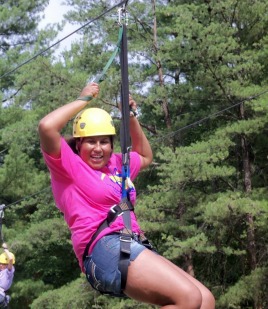 Q: How much does camp cost?
A: Through an annual grant from The Moyer Foundation and through the generous support of local corporations, foundations, individuals and other area organizations as well as community volunteers, Camp Erin Lincoln is free to all campers.
Q: Who can attend Camp Erin Lincoln?
A: Any child between the ages of 6 to 17 who has experienced the death of someone close to them may attend Camp Erin Lincoln. Potential campers will be required to fill out an application form containing personal, bereavement and medical information. Because we want to ensure the best possible experience for every Camp Erin participant, each application will be reviewed in detail and may include an interview before the application process is complete. Due to the large number of applicants expected, campers will be selected on a first come, first serve basis.
Q: What activities do campers participate in throughout the weekend?
A: Children grieve in many ways. They require physical activity as well as emotional outlets, coping skills and community-building to cope with loss. The goal of Camp Erin is to help normalize the grief process for all campers. It will provide a safe method and place where children can grieve with other children who have experienced a loss. There will be ample activities for children of all ages and abilities. Camp activities may include the following: sharing, music, arts & crafts, ropes course, luminaries, nature walks, storytelling.
Q: What is the camp location and dates for this year?
A: Carol Joy Holling Camp in Ashland, Nebraska. Friday, September 21 through Sunday, September 23, 2018.
Q: Who is the Camp Erin Lincoln contact?
A: The camp is staffed by bereavement coordinators from the Mourning Hope Grief Center and community volunteers who are professionally trained by Mourning Hope staff. If you have any questions about Camp Erin, you may contact Pam Dinneen at pdinneen@mourninghope.org or 402-488-8989. Questions regarding applying can be directed to hope@mourninghope.org.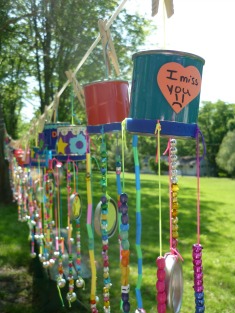 About the Moyer Foundation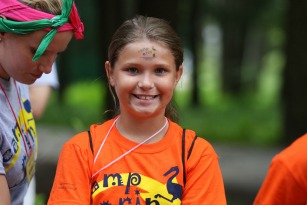 The Moyer Foundation is a public, 501(c)(3) non-profit organization with a mission to provide comfort, hope and healing to children affected by loss and family addiction. Founded in 2000 by former MLB pitcher Jamie Moyer and child advocate Karen Phelps Moyer, The Foundation created and supports two signature programs. Camp Erin® is the nation's largest network of free bereavement camps for grieving children and teens ages 6 – 17. Camp Mariposa® is a free, first-of-its-kind program for children ages 9-12 impacted by a family member's addiction. For more information on The Moyer Foundation and its programs, please visit www.moyerfoundation.org.
The Moyer Foundation is grateful to all of the dedicated volunteers, corporate sponsors, in-kind and individual donors who join our team—to help make a difference in the lives of children in distress.