Upcoming Programs and Events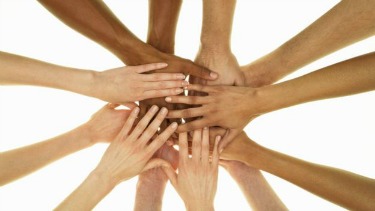 Survivor Day November 18
Join Mourning Hope and the American Federation for Suicide Prevention on November 18 as we gather to remember and honor those that have died by suicide.  The support program will take place from 9-noon and include a viewing of "The Journey of Healing and Hope," an AFSP produced documentary on those that have experienced a death of a significant person by suicide.  The day will also include a time to share your story, reflect, and remember. Limited space is available, you can register here: http://afsp.org/survivor_day/lincoln-nebraska/
Holiday Hope
"Holiday Hope" Youth Support
Mourning Hope, in partnership with Lincoln's Children Museum invites you to attend "Holiday Hope," a program intended to support grieving youth through the holidays.  Children and teens will have the opportunity to take part in an art session with professional local artist Michael Larsen to create memory projects that honor their significant person that has died using a clay medium. Youth will have a second opportunity for holiday fun by participating in the Children's Museum "Candy House Fun Shop."  In order to foster emotional healing and encourage individual creativity, the "Holiday Hope" youth support program partners skilled, local artists with youth who have experienced the death of someone significant in their lives.  From 9am-1pm on Saturday, December 9, there will be two holiday memory workshops offered to youths ages 6-12, and 13-18.  A catered lunch for youth and families will follow the workshop session from 12-1pm.
"Holiday Hope" Adult Support
A peer-support group designed to help bereaved adults cope with the holiday season.  During "Holiday Hope," adults of all ages are invited to participate in a peer support sessions from 9am-12pm. You do not have to have children to participate in this event.  Support session takes place at Lincoln Children's Museum in a private event room.
The programs are free, and lunch is included for youth and participating caregivers. However, you must pre-register for support sessions online at www.mourninghope.org
Questions? Call Mourning Hope at 402-488-8989
Spirit of Giving
When a parent or caregiver has died, how does a child find the means to purchase and wrap a gift for their primary caregiver? Many of the youth at Mourning Hope want to put a smile on their loved one's face, and this event gives children the opportunity to choose gifts for their primary caregiver which brings great joy.
For the second year in a row, Southwood Lutheran Church is teaming up with Mourning Hope this holiday season to support children in this gift-giving endeavor. Shopping for their caregiver is a rewarding and emotionally satisfying part of the holiday season.
Children who have experienced the death of a caregiver and have attended any Mourning Hope grief support programs are invited to participate in a special event designed just for them.
Starting at 5:30 p.m., a free dinner will be served to the whole family and then kids will have time to select a gift for their caregiver, participate in a craft project, and wrap that special present for their loved one. After dinner, daycare will be available for any children under the age of 5.
While the kids are shopping, some tips and helpful information about how to care for oneself while navigating the stresses of the holiday season will be offered to all caregivers, along with free chair massages for the caregivers.
There is no cost to this event thanks to the generosity of Southwood Lutheran Church. But in order to ensure an adequate number of gifts, craft projects and food, families must register by December 1, 2017.
Please note that space is limited so we encourage you to register early. Registration can be completed online at https://spiritofgiving2017.eventbrite.com or please email hope@mourninghope.org.
When: Thursday, December 14, 2017, 5:30 p.m. – 7:30 p.m.
Where: Southwood Lutheran Church (4301 Wilderness Hills Blvd. Lincoln, Nebr.)
Facing the Future after Unexpected Death
Dr. William G. Hoy
When:Tuesday, February 20, 2018, 6:30 pm-8:00 pm
Where: Bryan Medical Center - East Campus, Plaza Conference Center (1500 S. 48th Street, Lincoln)
While no death is easy, the unexpected loss of a loved one puts "grief on steroids." No opportunity to say goodbye, so many things left unfinished, the last disagreement perhaps emblazoned in our hearts…the farewell can be heart-rending.
But an unexpected death and the grief in its wake is not the end of the story. Through courage and creativity, it is possible to work through the loss to effectively integrate it into the rest of life. Far from a predictable sequence of "stages," grief is an organic, life-changing—and if we choose it to be—life affirming opportunity for growth.
William G. Hoy has been walking alongside bereaved people for nearly 35 years. Before going to his current post as Clinical Professor of Medical Humanities at Baylor University in 2012, Dr. Hoy directed the clinical counseling programs for Pathways Volunteer Hospice in Long Beach, California where he served for more than 16 years. He is a prolific author and sought-after speaker, annually providing more than 45 workshops and keynote addresses across North America. He and his wife, Debbie, live about 25 miles from the Baylor campus in rural central Texas.
*Registration materials will be released soon; please check back for additional details next month.
Trauma and its Impacts on the Loss Experience
Dr. William G. Hoy
When: Wednesday, February 21, 2018, 8:30 am-3:30 pm
Where: Jack J. Huck Continuing Education Center Room 302, (301 S. 68th St. Place, Lincoln, NE)
Traumatic experiences such as homicides, suicides, and car crashes add an extra layer of potential complication to the experience of bereavement. But of course, deaths from natural causes can also include traumatic elements; professionals have heard family members express their shock in words like, "I knew he would die one day; I just didn't expect it now."
The unexpectedness of the death paired with the lack of opportunity to say goodbye makes these kinds of losses especially difficult to grieve. This workshop will overview the current thinking about the contribution of trauma to grief. Moreover, we will discover together practical ways both professionals and volunteers can be helpful—in the early hours after loss and along the difficult road ahead.
On February 16, 2017 our presenter – Dr. Bill Hoy – was involved in a horrific car crash in which a long-time friend in the back seat was killed when they were rear-ended by an 18-wheeler with a distracted driver. Bill and his front seat passenger, the husband of the friend who died, were seriously injured. In this workshop, Bill will transparently share how his training and experience have—and have not—been helpful in walking through this experience of traumatic loss.
*Registration materials will be released soon; please check back for additional details next month.
"10-Week Family Grief Support Groups"
Register now for our next 10-week family grief support group. This group is geared towards supporting any youth, ages kindergarten through 18 that has experienced a significant death in their lives. Caregivers are required to attend a separate group that runs congruently with youth groups, where adults receive education on how to support a grieving child, as well as grief support themselves. 
Participants will take part in 10 weeks of small groups with peers who have also had significant death(s) in their lives. The support group helps youths process grief experiences through discussion, art, and dramatic play, in a peer group setting. This group is offered at no cost to families, however, a commitment to participate in the full 10 weeks of group and pre-registration is required. 
Dates of groups coming soon...
Please Note: While Mourning Hope attempts to accommodate all registrants for our grief support groups, programs do fill up quickly and space is limited. Upon receiving your registration, a Mourning Hope staff member will contact you and confirm space availability; your family is not officially registered until that contact has been made.
"Young Adult Grief Support Group"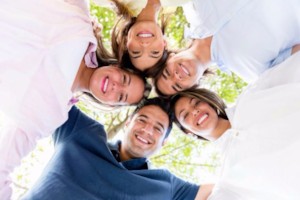 The Mourning Hope Grief Center offers free grief support groups for those between the ages of 19 and 30(ish). Whether you are single, married, experienced the death of a family member, coworker or friend, Mourning Hope invites you participate in grief support sessions offered throughout the year.
Mourning Hope offers the opportunity for individuals to meet and discuss the wide range of emotions and various life events experienced following the death of a loved one. This is a safe, non-judgmental environment. Individuals will be invited to share their personal experiences with loss and grief, ask questions of the group as desired, and provide support for one another with the assistance of our dedicated staff and volunteers.
Topics include but are not limited to:
Dealing with strong emotions
Personal identity
Healthy coping strategies
Maintaining healthy relationship
Acceptance of life changes and uncertainty
The next Young Adult Grief Group will meet at "The Bay" beginning October 26 from 7:00 p.m. -8:30 p.m. and runs every Thursday for four weeks. The group is free of charge, but you must pre-register to participate.
To register, contact Mourning Hope at 402.488.8989 or email cmason@mourninghope.org.
Past Programs and Events
THE MISSING PIECE- Collaborative Screening
On Tuesday, November 7, 2017, at 7 pm, Film Streams and Gallery 72 will present a special screening of THE MISSING PIECE at the Ruth Sokolof Theater (1340 Mike Fahey St.) followed by a discussion with filmmaker Tim Guthrie and guests. This screening will coincide with Gallery 72's exhibition of Guthrie's photography.
THE MISSING PIECE is the document and product of a mammoth, globe-trotting journey launched by Omaha-based Guthrie to honor the memory of his late wife, Beth, who died unexpectedly from complications of Parkinson's disease and dystonia in 2015. Guthrie created dozens of "Beth BBs" – small, 3D-printed spheres that contained some of his wife's ashes – and began leaving them around the world at sites that had been significant to them. Guthrie found the process therapeutic, and expanded the practice to include destinations they had aspired to see together. A melancholy travel diary from a wholly original voice and a portrait a devastated husband trying to find a path to healing, the film is hopeful while demonstrating there are some absences that will always be felt. While THE MISSING PIECE premiered at the 12th annual Omaha Film Festival, Film Streams and Gallery 72 are proud to present an expanded new cut. Following the film will be a discussion with Guthrie and Caitlin Mason, Program Director of Mourning Hope Grief Center, moderated by Amy Jenson, Executive Director of UNMC's Healing Arts Program..
Tickets $10 general; $7.50 for students, seniors, teachers, military, and those arriving by bicycle; and $5 for Film Streams Members.
Advance tickets can be purchased at http://bit.ly/2fNPYEf or through the Film Streams Box Office, in person or at 402-933-0259 x15
"Mourning Hope & NAGC Webcast on Children's Grief"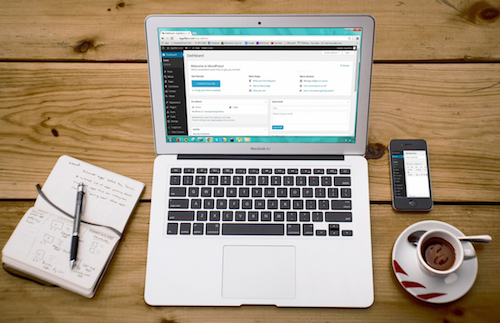 For Children's Grief Awareness Month, the Mourning Hope Grief Center - in collaboration with the National Alliance for Grieving Children - will host a Fall Webcast on Children's Grief
The process of dying presents many challenges to individuals and families impacted by a life limited illness or terminal diagnosis. When children are present and part of the immediate situation, family members and professionals sometimes are at a loss as to how to connect with, involve, or talk with children about the realities of the situation. 
This webcast will explore the ethical implications of supporting children who are anticipating the death of a parent, the death of a sibling, or their own death.
Our three presenters will provide practical information and advice regarding caring for children in the face of a terminal diagnosis. They will share information about how to talk to children about death, how to include children in rituals, and ways to offer support throughout the dying process.
EVENT DETAILS:
When:     Thursday, November 2, 2017
Where:     Firespring (1201 Infinity Court; Lincoln, NE 68512)
Time:        11:00 am- 4:00 pm (CST)
Register: Call Mourning Hope at 402.488.8989 to register or email hope@mourninghope.org 
REGISTRATION COSTS:
Cost: $30 (covers webcast, materials and a boxed lunch).
CEs:  An additional $30 for Psychologists, Counselors, MFT's & Social Workers wishing to gain 4.5 CEs (**$60 total if you want to attend and receive CEs)
FEATURED SPEAKERS:
Jeanine Clapsaddle, MA, LMFT, CCLS - Clinical Supervisor for the Child Life, Music Therapy and Healing Arts Program at Arnold Palmer Medical Center in Orlando, Florida; 
Patti Anewalt, PhD, LPC, FT - Director of PATHways Center for Grief & Loss Hospice of Lancaster County, PA; and 
Taryn Schuelke, CCLS, CPMT - Bereavement Specialist on the Palliative Care Service Team at Texas Children's Hospital in Houston, Texas
Day of the Dead
Day of the Dead is a traditional holiday in many parts of Mexico and most Central and South American countries. Cultures honor their deceased loved ones with altars decorated with flowers, candles, food, and other traditional items.
On November 5th, 2017, downtown Lincoln will be celebrating this event with many activities from 1:00 pm - 7:00 pm.
Mourning Hope will be participating in art activities and letter writing located at the Lincoln Children's Museum from 2:00 pm - 4:00 pm (1420 P St. Lincoln, NE 68508).
Click the link below for more information.
"Bits of Hope" 
A four-week grief support group for youth ages 5-18 and their caregivers who have experienced a significant death.  Youth meet in peer support groups separately from their caregivers.  This support group is a great way to get to know Mourning Hope and what our program offers!  The program is at no cost to you, but you must register in advance online.
Meets every Wednesday in June, 6:30-8pm. 
"Art From Our Heart"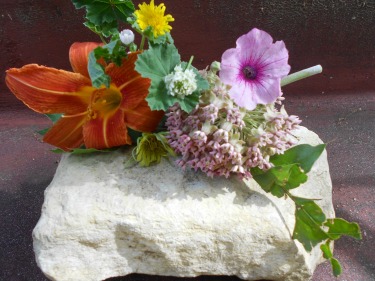 One-day events that offer support to youth who have experienced the serious death of someone significant in their lives. Mourning Hope partners with skilled artists and community members to provide children and teens a healthy, creative outlet for expressing intense feelings.  Caregivers have the option of attending "Caregiver Connection," a group that supports grieving caregivers, as well as gives ideas about how to support a grieving child.  This group runs congruently with the youth program, "Art From Our Heart."
Saturday, June 17 or Saturday, July 15, 9am-1pm.