Programs and Events
"Bits of Hope" 
A four-week grief support group for youth ages 5-18 and their caregivers who have experienced a significant death.  Youth meet in peer support groups separately from their caregivers.  This support group is a great way to get to know Mourning Hope and what our program offers!  The program is at no cost to you, but you must register in advance online.
Meets every Wednesday in June, 6:30-8pm. 
"Art From Our Heart"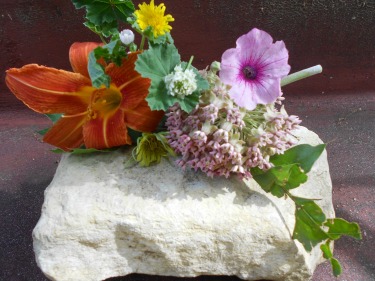 One-day events that offer support to youth who have experienced the serious death of someone significant in their lives. Mourning Hope partners with skilled artists and community members to provide children and teens a healthy, creative outlet for expressing intense feelings.  Caregivers have the option of attending "Caregiver Connection," a group that supports grieving caregivers, as well as gives ideas about how to support a grieving child.  This group runs congruently with the youth program, "Art From Our Heart."
Saturday, June 17 or Saturday, July 15, 9am-1pm.
10-Week Family Grief Support Groups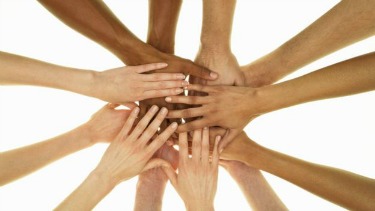 Register now for our next 10-week family grief support group.  This group is geared towards supporting any youth, ages kindergarten through 18 that has experienced a signficant death in their lives.  Caregivers are required to attend a separate group that runs congruently with youth groups, where adults receive education on how to support a grieving child, as well as grief support themselves.  Participants will take part in 10 weeks of small groups with peers who have also had signifiant death(s) in their lives.  The support group helps youths process grief experiences through discussion, art, and dramatic play, in a peer group setting.  This group is offered at no cost to families, however, a commitment to participate in the full 10 weeks of group and pre-registration is required.  There are two 10 week groups scheduled this fall to choose from:  Monday nights from 6:30-8pm beginning January 30th- April 10th (Groups will meet Feb. 20th, President's Day, though LPS is out. NO groups over LPS Spring Break, March 13) or Tuesday nights from 6:30-8pm, March 21-May 23rd (Group WILL meet on LPS early dismissal days).
Please Note: While Mourning Hope attempts to accommodate all registrants for our grief support groups, programs do fill up quickly and space is limited. Upon receiving your registration, a Mourning Hope staff member will contact you and confirm space availability; your family is not officially registered until that contact has been made.
Dr. William (Bill) Hoy- February 22nd & 23rd, 2017
For more than 30 years, our presenter has walked alongside the dying and bereaved. Dr. William G. (Bill) Hoy is the Clinical Professor of Medical Humanities at Baylor University and an authority on the role of social support in death, dying and grief. For the 16 years before coming to Baylor in 2012, Bill directed the clinical counseling program for a hospice and community bereavement program in southern California. He has held teaching appointments in end-of-life care and bereavement counseling at Cypress College and Marian University and is the author of more than 100 book chapters, journal articles and educational pamphlets as well as six books.
Hoy is active in leadership of the Association for Death Education & Counseling, serving on the board since 2013 and as association treasurer since 2014. He holds the Fellow in Thanatology (FT), the advanced practice credential in death, dying and bereavement. He is a frequently-invited keynote and workshop speaker, annually presenting more than 50 continuing education workshops and addresses for professionals in mental health, nursing, education, medicine, funeral service, and ministry.
Hoy is considered an authority on funeral rites and their role in social support from both a cross-cultural and historical perspective, having studied memorial rituals in more than 140 people groups. He is the author of Do Funerals Matter? The Purpose and Practice of Death Rituals in Global  Perspective (Routledge, 2013) and of Bereavement Groups and the Role of Social Support: Integrating Theory, Research, and Practice (Routledge, 2016).
Finding a Pathway through Grief: Direction for the Bereaved and Those Who Care for Them
Wednesday, February 22, 2017
6:30 - 8:00 p.m.
Cost: Free, pre-registration required
Where: Bryan East Campus, Plaza Conference Center, 1500 S. 48th St.
To register: Go online to bryanhealth.org/calendar or call 402-481-8886
Many people think there is "one right way" to get through grief but in fact, the various roads we take are as varied as we are as individuals. Our presenter is fond of saying, "Grief is all about the relationship. Since every relationship is unique, every experience with grief is, too." In this engaging presentation, we will talk together about ways to help yourself—or someone for whom you care—on this journey of loss. How do we deal with the memories? What if I don't want to talk about is? How do I get my family to quit "bugging" me about my grief? How do I think about the future? These are just a few of the questions addressed in this fast-paced 90-minute program.
Sad She's Dead, Glad He's Dead, or Somewhere in Between? Bereavement and Complicated Relationships
Thursday, Feb. 23, 2017
8:30 a.m.-3:45 p.m.
Presented by Southeast Community College and Mourning Hope Grief Center
Caregiving professionals face the unique challenge of helping bereaved individuals and families make their way through grief from deaths in relationships that are far from perfect. In fact, with tongue-in-cheek, one of our presenter's mentors told him more than 20 years ago, "Bill, always remember that the family that comes to hospice dysfunctional, leaves dysfunctional. Your only hope is to prevent a homicide on your watch!"
But these relationships are anything but laughing matters. For many different relational reasons, loss in these relationships become extraordinarily difficult to grieve. How does the sexual abuse survivor, for example, "grieve" after the death of the father-turned-perpetrator? When the relationship was pocked by ambivalence, addiction, and abuse, what does the counselor need to know and do to most effectively assess and address these issues in intervention. Join us as we discover together how to help individuals and families who live with complicated relationships.
Hope in the Morning- With Mike Rucker
Hope in the Morning- Benefit for Mourning Hope
Thursday, April 20th, 2016, 7:30 – 9:00 a.m.
Country Club of Lincoln | Lincoln, NE
MIKE RUCKER
Born and raised along the Missouri River in St. Joseph, Missouri, Mike Rucker spent the first part of his career knocking people down-now he is spending a lifetime building people up.
In 1994, the University of Nebraska, impressed by Mike's emerging talent, recruited him for the Cornhuskers football team and offered him a full athletic scholarship. On the football field, Mike's strength and determination led to noteworthy achievements including playing with the Cornhuskers during the 1994, 1995 and 1997 national championships. Throughout his college career he maintained the ideal student-athlete model, leaving Nebraska as the 4th all-time tackler with 40 stops behind the line of scrimmage along with a Bachelor's Degree in Sociology.
Despite being a member of three national title teams, Mike's football career reached its highest point in 1999 with his selection for the Carolina Panthers during the second round of the NFL Draft picks. After securing a permanent place among the Panthers' starting line-up, Mike reached another feat in 2003 when he was recognized as the NFL Defensive Player of the month with five sacks and 21 tackles. In the same year, he started in Super Bowl XXXVIII and was named NFL Alumni Defensive Linemen of the Year. He also played in the Pro Bowl in 2003 and was selected a second time in 2004 as the NFL Defensive Player of the month. After nine seasons, Mike ultimately retired in 2008, departing his pro-football career as one of the franchise's most beloved players.
During and after his NFL career, Mike has committed his time, energy and philanthropy to help raise the spirits of our nation's military and their families. He actively serves as the Ambassador for the USO of North Carolina, an organization dedicated to keeping service members connected to the things they love and fight for- family, home and country. In 2008, he traveled with the NFL to Afghanistan to show his support for the troops serving in a combat zone.
Today, Mike continues to exemplify his Christian values throughout all facets of his life and invest the same level of enthusiasm and commitment that he gave on the football field. He actively seeks opportunities to inspire others through motivational speaking where he provides insights on topics including: Performance Excellence, Entrepreneurship and Team Work.
In addition to his speaking tours, Mike is a color analyst for the Carolina Panthers pre-season games.  He has also pursued his passion for entrepreneurship in Vision Group Realty, a full-service real estate company that Mike founded in 2006. The company is headquartered in Charlotte, NC and provides full brokerage service to both buyers and sellers of residential real estate.
Above it all, Mike is a devoted husband to wife Kristina. Mike and Kristina are blessed with three incredible children – Alexis, Mason, and Marlee. Mike and Kristina make sure to safeguard their family life despite very busy schedules.
Camp Erin Lincoln- September 22nd-24th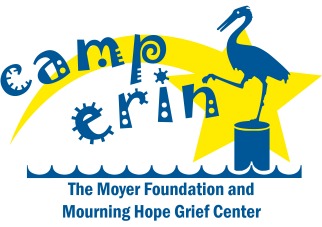 The next Camp Erin Lincoln is scheduled for September 22 – 24, 2017 at Carol Joy Holling in Ashland, Nebraska. Please check back in February 2017 for additional information and for a link to the camper and volunteer applications. In the meantime, please contact hope@mourninghope.org with any camp questions.
Past Programs and Events
Holiday Programming
"Holiday Hope"
*Please note all "Holiday Hope" events take place at The Lincoln Children's Museum, 1420 P. Street
 "Holiday Hope" Youth Support
Mourning Hope, in partnership with Lincoln's Children Museum invites you to attend "Holiday Hope," a program intended to support grieving youth through the holidays.  Children and teens will have the opportunity to take part in an art session with professional local artist Michael Larsen to create memory projects that honor their significant person that has died using a clay medium. Youth will have a second opportunity for holiday fun by participating in the Children's Museum "Candy House Fun Shop."  In order to foster emotional healing and encourage individual creativity, the "Holiday Hope" youth support program partners skilled, local artists with youth who have experienced the death of someone significant in their lives.  From 9am-12pm on Saturday, December 10, there will be two holiday memory workshops offered to youths ages 6-12, and 13-18.  A catered lunch for youth and families will follow the workshop session from 12-1pm.
"Holiday Hope" Adult Support
A peer-support group designed to help bereaved adults cope with the holiday season.  During "Holiday Hope," adults of all ages are invited to participate in a peer support sessions from 9am-12pm. You do not have to have children to participate in this event.  Support session takes place at Lincoln Children's Museum in a private event room.
The programs are free, and lunch is included for youth and participating caregivers.  However, you must pre-register for support sessions online at www.mourninghope.org
Questions? Call Mourning Hope at 402-488-8989
NAGC Fall Conference & Webcast on Children's Grief
For Children's Grief Awareness Month in November, the Mourning Hope Grief Center, in collaboration with the National Alliance for Grieving Children, will host a Fall Webcast on Children's Grief, specifically on understanding the impact of death, dying, and bereavement among urban youth populations.
Death, dying, and bereavement in urban communities are themes that appear almost daily in news headlines. Rarely is there any discussion on a national level as to how this impacts the lives of children and teenagers living in urban communities. However, death in the family and in the community has a huge impact on the daily lives of urban youth.
This presentation will provide insight into the challenges faced by urban children and teenagers grieving the death of people in their lives and in their communities. Education, Mental Health, Funeral Service, Religious and Bereavement Professionals have a unique opportunity to provide support and understanding to youth in the urban community.
Our panel of three professionals living and working with children and teenagers in high need urban communities will share their personal experience working with this population. They will share information about the impact of grief on the lives of urban youth, and provide insight into how to help bereaved youth in the urban community in culturally informed and sensitive ways.
Where: Firespring
           1201 Infinity Court
            Lincoln, NE 68512
When: Thursday, November 3rd, 2016
           11:00am-4:00pm CST
Cost: $25 (Covers webcast, materials, and lunch)
         CEs: An additional $25 for Psychologists, Counselors, MFT's & Social Workers wishing to gain           4.5 CEs.
         ($50 total if you want to attend and receive CEs)
Lunch: A free boxed lunch is included with all registrations
Parking: Free parking is available on site
To Register: Call Mourning Hope at 402.488.8989 to register or email hope@mourninghope.org. Please indicate if CEs are being requested.
Autumn 2016 Fundraiser to Benefit Mourning Hope Grief Center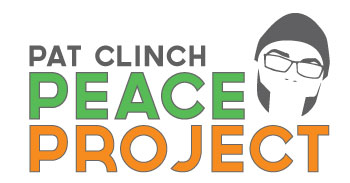 When: Friday October 28, 2016
Time: Doors Open @ 4:30pm, Music/Entertainment 5-8pm
Where: Chez Hay (14th & P Streets)
The Pat Clinch Peace Project will be hosting a fundraising event with all proceeds to benefit Mourning Hope Grief Center. There will be appetizers provided by Chez Hay & Maggie's Café and a cash bar. The Master of Ceremonies­ Ol' Moaner (aka: Rik Minnick) and The Bottle Tops will be providing music and entertainment, and Carly Woythaler-Runestad from Mourning Hope will be our keynote speaker for the night. There will be activities available for children as Bob Reeker will be leading art projects from 6-7pm. A live raffle will take place during the event with donated items from event supporters. Join us for a fun night!
Wonder Women Cocktail Party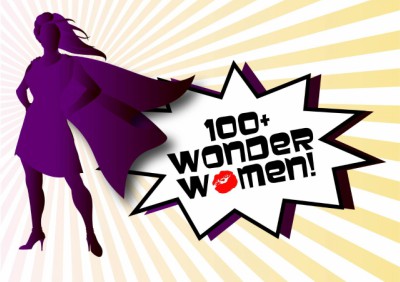 In celebration of Mourning Hope's 20 year anniversary, women in the Lincoln community were invited to become a member of our 100+ WonderWomen. We were looking for 100+ women to be a part of a powerful new group that would have a significant impact on bereaved families in our community without the time-consuming effort we all associate with fundraising. As a Mourning Hope WonderWoman, participants were each asked to commit an annual donation of $100. This will provide our organization with operating funds of each year which will go directly to the bereaved youth and caregivers served by the Center; families are not charged for grief support services at Mourning Hope. The donated dollars would be primarily free of fundraising burden or overhead costs! As a "thank you," participating WonderWomen were invited to join forces for an October cocktail party to celebrate friendships. Details about this event below.
When: Wednesday, October 19, 2016
Time: 5:30-7:00pm
Where: Country Club of Lincoln, 3200 S. 24th Street, Lincoln, NE
Please RSVP by October 14 to crunestad@mounrninghope.org or by calling 402.488.8989
Educational Opportunity
Youth Mental Health First Aid Training
Friday, April 29 8am-5pm
Space is limited, please register well in advance.
The program is at no cost to you.
What does it mean to be "Youth Mental Health First Aid" certified?
Youth Mental Health First Aid teaches a 5-step action plan to offer initial help to young people showing signs of a mental illness or in a crisis, and connect them with the appropriate professional, peer, social, or self- help care.
Anyone can take the 8-hour Youth Mental Health First Aid course, but it is ideally designed for adults who work with  young people, ages 12-18 — teachers, coaches, leaders of faith communities, social workers, and other caring citizens.
Register for a 10 week Family Grief Support Group HERE.
Spring 10 Week Family Grief Support Group
The spring 10-week Family Grief Series will begin on Tuesday, March 15 at the Mourning Hope Grief Center. This grief support program will be held each Tuesday evening from 6:30 p.m. - 8:00 p.m. at Mourning Hope (4919 Baldwin Avenue).
Mourning Hope's Family Grief Series is planned for youth ages kindergarten through 18 and their adult caregivers. Families are encouraged to participate in Mourning Hope's programs following the death of someone significant in their lives - a sibling, parent, grandparent or friend. Activities are designed to help youth express themselves through art, games, and dramatic play, while the adult caregivers learn strategies to support their bereaved children.
"Being with others who have gone through a similar loss is very comforting," stated a recent program participant. Mourning Hope's grief support programs and events are based on the knowledge that sharing experiences with others helps navigate the grief journey and move towards hope and healing.
Whether the death was sudden or anticipated, recent or many years ago, Mourning Hope welcomes you to join our free support group series. These groups enable both youth and their caregivers to develop healthy coping skills and work through the complex emotions associated with grief. Most importantly, children and teens will learn that they are never really alone in their grief.
For more information or to register for the upcoming session, contact cmason@mourninghope.org or call (402) 488-8989.
QPR Gatekeeper Training
Suicide Prevention Training
Wednesday March 30, 2016
6-7:30pm
Must register in advance.
QPR stands for Question, Persuade, and Refer--3 simple steps anyone can learn to help save a life from suicide.  Join us at Mourning Hope as Rose Hood of Region V services teaches us to: recognize the warning signs of suicide, know how to offer hope, and know how to help and save a life!
What is a Gatekeeper?
According to the Surgeon General's National Strategy for Suicide Prevention (2001), a gatekeeper is someone in a position to recognize crisis and the warning signs that someone may be contemplating suicide.  Gatekeepers can be anyone, but include parents, friends, neighbors, teachers, ministers, doctors, nurses, office supervisors, squad leaders, foremen, police officers, advisors, caseworkers, and many others who are strategically positioned to recognize and refer someone at risk of suicide. 
Death and Grief Education - Feb 23, 2016: Dr. David J. Schonfeld
Virtually all children and teens experience the death of a friend or family member at some point in their childhood. Even though grief is a normative experience, a significant loss can have a substantial impact on psychological adjustment, academic achievement, and personal development. This presentation will provide insight into how bereaved children and teens can come to understand and adjust to a loss. Practical suggestions on how parents, grandparents, teachers, friends, practitioners and other caregivers in a child's life can talk with bereaved children and adolescents, while providing needed support to the whole family will also be offered during the free evening program.
Free Evening Event
Supporting the Grieving Family
February 23, 2016 | 6:30 - 8:00 p.m.
Bryan Medical Center - East Campus, Plaza Conference Center
1500 S. 48th Street, Lincoln
This program is offered at no cost to participants, but registration is appreciated. Register online at bryanhealth.org/calendar or by calling 402-481-8886.
Death and Grief Education - Feb 24, 2016: Dr. David J. Schonfeld
Crisis and loss disrupts the lives of our students, whether due to a death or crisis involving a student's individual family or one that affects the entire community. These experiences can have a significant impact on a child's or teen's capacity to learn in the classroom setting which can be supported with relatively simple accommodations.
Classroom educators and other school professionals play a vital role in providing important support to students. This support promotes understanding of the event and helps them learn coping strategies to accelerate their adjustment, minimizing their distress and reducing maladaptive coping mechanisms and behavioral difficulties.
Yet, most educators and other school professionals have had limited professional training in how to support students in the aftermath of crisis and loss. This workshop will help classroom educators, school crisis teams, social workers and counselors, clergy, bereavement coordinators, human service organizations, mentorship programs and other professionals who work with grieving individuals learn skills in how to talk with and support individual students or the entire class/school as they struggle to understand and cope with a crisis or loss in their lives. These same skills and techniques can be utilized by health professionals, counselors, police and others who support families that have experienced trauma and/or loss, whether due to a personal family crisis or a community-wide event.
Dr. David J Schonfeld will draw on over 25 years of experience in pediatric bereavement and school crisis response to provide examples and answer questions from participants.
Day-Long Workshop
Supporting Students and Communities at Times of Crisis and Loss
February 24, 2016 | 8:30 a.m. - 3:45 p.m.
Jack J Huck Continuing Education Center
301 S. 68th St. Pl., Lincoln

How to Register
Call 402-437-2700 to register or email continuinged@
southeast.edu to have a brochure mailed to you. You can also
visit us online at www.southeast.edu and type "mourning
hope" in the search bar.
 
Fee
$99 (lunch will be provided). Fee increases to $109 after
February 17. CEUs will be available for this program.