Family Grief Series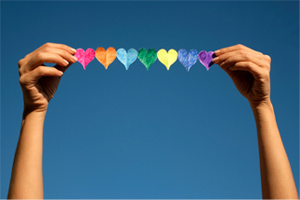 The family grief series is for families with youth ages kindergarten through age 18, who have experienced the death of someone significant in their lives. Children and teens come to Mourning Hope following the death of a sibling, parent, grandparent, or friend. All are welcome. 
New families are welcome to join for the first two weeks of the series. Thereafter, the series is closed. This allows children and caregivers attending the ten-week series to establish trust and comfort among a familiar group as they do the work of mourning. 
Mourning Hope has developed a curriculum for its 10-week family grief series based upon the work of nationally known death educator-counselor, Alan Wolfelt, and our experience working with hundreds of grieving families since Mourning Hope's beginnings in 1994. The curriculum includes discussion themes and activities to help kids express themselves through art, games, and dramatic play. After a brief time together with all the families in the series, participants divide up by age group. The size of each age group ranges from three to eight youth, and each group has two volunteer facilitators. 
Some families choose to contact Mourning Hope within the first few months after the death of a loved one. Others wait a year or more before calling. There is no timeline for grief and the choice is different for each family. As children grow and develop they often re-grieve losses as their developmental abilities progress, and so many families attend the grief series more than once. 
The family grief series is offered several times each year, on weeknights from 6:30 to 8 p.m.
Please Note: While Mourning Hope attempts to accommodate all registrants for our grief support groups, programs do fill up quickly and space is limited. Upon receiving your registration, a Mourning Hope staff member will contact you and confirm space availability; your family is not officially registered until that contact has been made. For more information, contact hope@mourninghope.org or call (402) 488-8989.
2018 10-Week Family Grief Group Dates
Tuesdays, March 20-May 22; 6:30-8 p.m.
Tuesdays, August 21-October 30, 6:30-8 p.m.
Thursdays, October 11-December 20, 6:30-8 p.m.