How Can You Make Room for Hope?
The Make Room for HOPE Capital Campaign will build Mourning Hope's first permanent facility, a special place where youth and their families will find their way forward after devastating loss. Donations at all levels will help complete construction of this home that will restore hope and provide healing for Lincoln's bereaved.
Gifts of $10,000+ will be showcased as part of a custom art piece featured in the Center's entry, and as individual room sponsors. To make a gift or pledge at this level, please contact Carly Runestad at crunestad@mourninghope.org or 402.488.8989.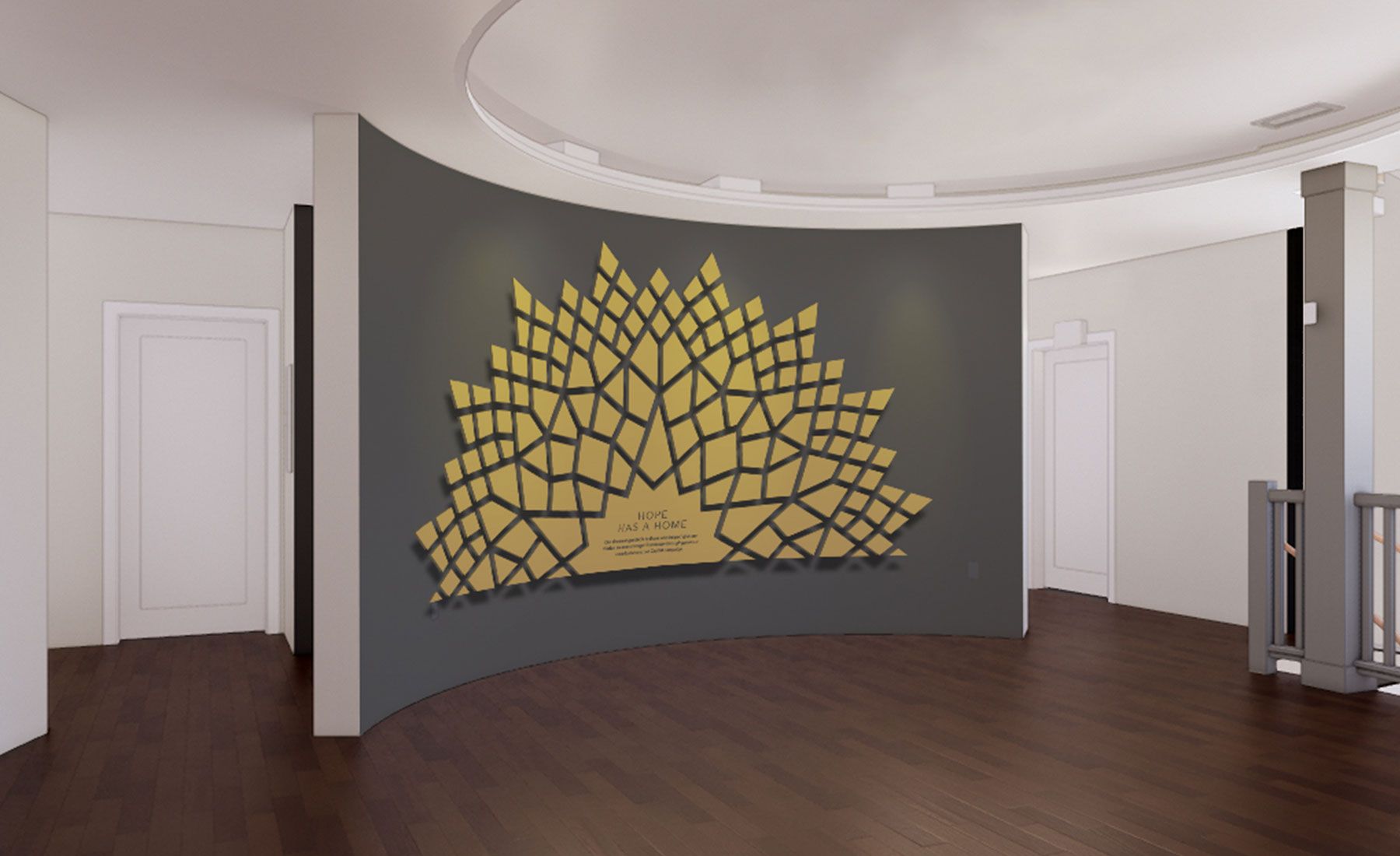 Become part of the Mosaic Quilt
Each child and teen participating in Mourning Hope's grief support groups makes a quilt block to honor their significant person who died. The blocks are pieced and quilted together to create memorials that represent the uniqueness of individual journeys through grief, and that serve as a visual reminder that no one ever has to grieve alone.
You can be part of the Mosaic Quilt that will be featured on the main wall of the Community Room in the new Center. This piece will reflect our community's commitment to provide hope and healing to grieving children and families.
Purchase a tile to show your support, or to honor or memorialize someone special.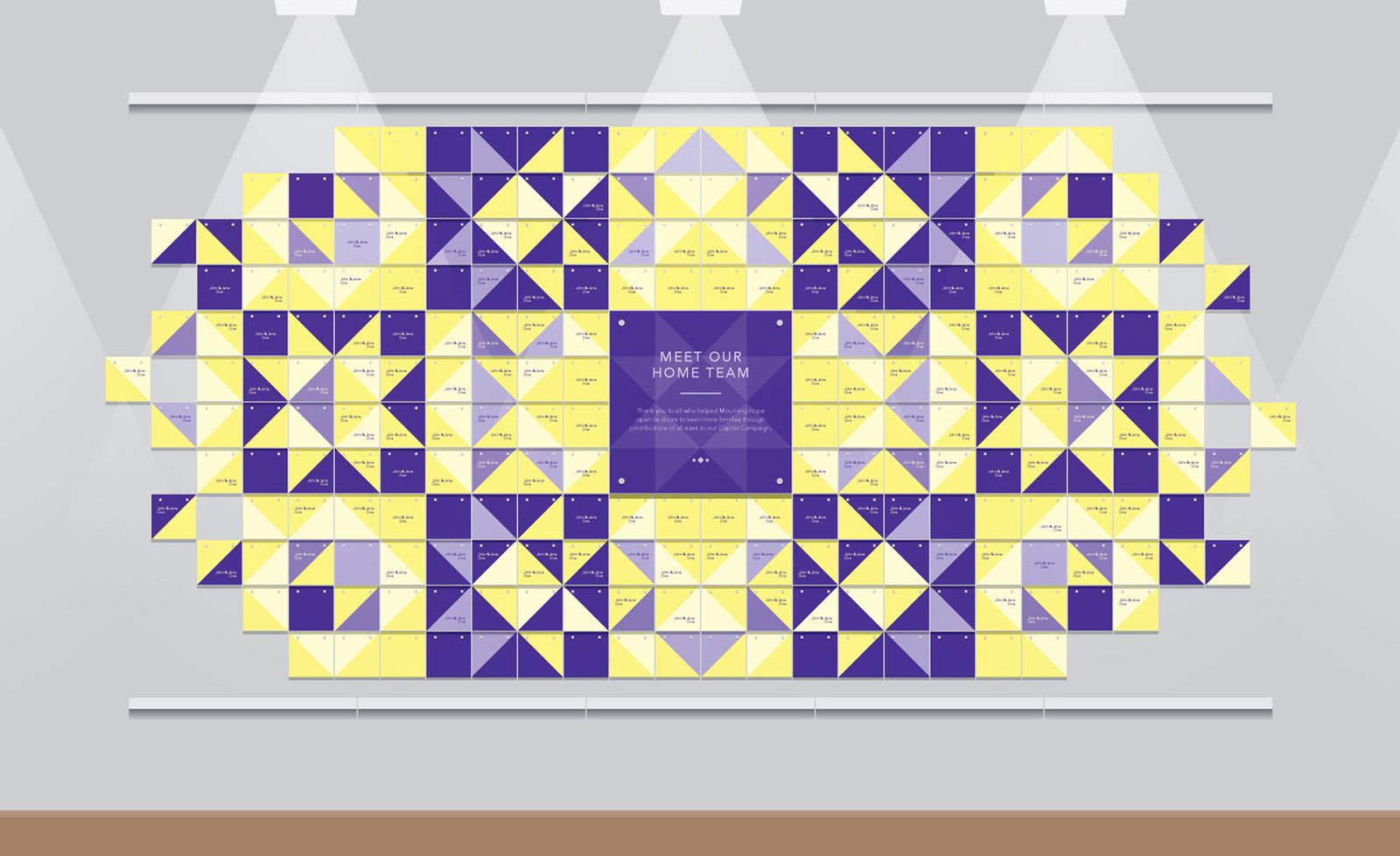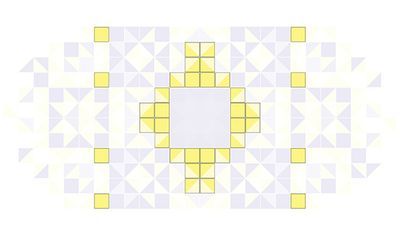 Level 1: $9,999 - $5,000
Center sun or solid yellow design
Single donor
75 characters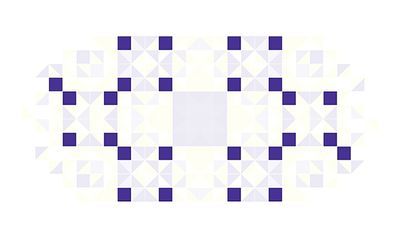 Level 2: $4,999 - $2,500
Solid purple design
Single donor
75 characters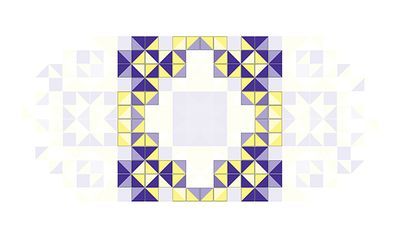 Level 3: $2,499 - $1,000
Triangle design - central location
Single donor
58 characters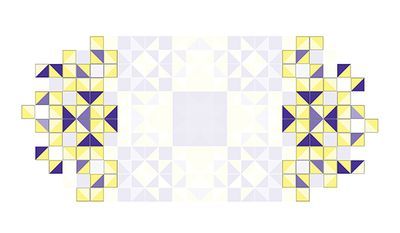 Level 4: $999 - $500
Triangle design - exterior location
Single donor
58 characters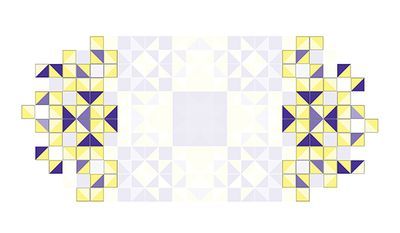 Level 5: $499 - $250
Triangle design - exterior location
Shared tile
36 characters