Upcoming Events
Community and Professional Education Events with
John R. Jordan, Ph.D.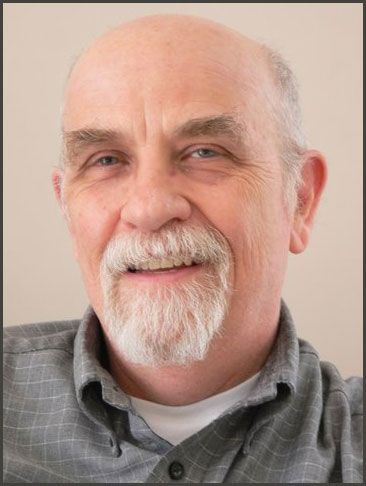 The Mourning Hope Grief Center, HoriSun Hospice Community Foundation, Southeast Community College, Lincoln/Lancaster County LOSS (Local Outreach to Suicide Survivors) Team, and the Lincoln/Lancaster County Suicide Prevention Coalition are pleased to welcome Jack Jordan to Lincoln this March.
John (Jack) Jordan, Ph.D., is a licensed psychologist in private practice in Rhode Island where he has specialized in work with survivors of suicide and other traumatic losses for more than 45 years. He is the Clinical Consultant for the Grief Support Services of the Samaritans in Boston, Massachusetts, and the Professional Advisor to the Loss and Healing Council of the American Foundation for Suicide Prevention (AFSP.) He is Co-chair of the Survivors of Suicide Loss Task Force of the National Action Alliance for Suicide Prevention.
Jack has lead training internationally for professional caregivers, and has published over 50 clinical and research articles, chapters, and full books in the areas of the practice of grief therapy, bereavement after suicide, support group models, the integration of research and practice in thanatology, and loss in family and larger social systems.
Grief After Suicide: Finding Hope and Healing
Monday, March 23
6:30 p.m. to 8:30 p.m.
Southwood Lutheran Church
4301 Wilderness Hills Blvd
Lincoln, NE 68516
Free and open to the community.
Pre-registration is required due to limited seating.
This seminar is appropriate for suicide loss survivors, those who wish to support survivors, and professional caregivers such as therapists and clergy who work with suicide loss survivors.
The suicide of a significant person can have a profound and sometimes devastating impact on the family and friends left behind. Bereavement after suicide may entail high levels of disorientation, guilt, regret, anger, and trauma. Survivors of suicide loss also may struggle with the social stigma placed on suicide. Survivors can be at risk for elevated rates of complicated grief and suicidality themselves. All of this makes surviving the suicide of someone significant a potentially life-changing ordeal that requires all of the resilience that a survivor can muster, and all the support that family and community can provide.
This workshop will draw on the presenter's years of experience as a grief counselor specializing in work with suicide loss survivors to describe the remarkable pathways of healing that survivors can travel. Attendees will learn the factors that contribute to suicide, the impact of bereavement through suicide on individuals and the family as a group, some of the myths of grief recovery, things that survivors can do to help themselves, and when to seek professional help. 
Suicide Bereavement Clinician Training
Tuesday, March 24
8:30 a.m. to 4 p.m.
Jack J. Huck Continuing Education Center
301 S 68th Street Place | Lincoln, NE
Registration fee (TBD) includes lunch and CEU's.
This workshop is designed specifically for mental health professionals who provide grief therapy for survivors of suicide loss.
Very few mental health training programs devote any time to training clinicians about the challenging work of suicide postvention - helping survivors cope with the tragic loss. This workshop will provide a focused overview of the impact of suicide on survivors, and the clinical and support responses that are needed after a suicide occurs. Topics that will be covered through didactic presentation, group discussion, case examples, and video clips include:
Research about who is a survivor and the risks to their own mental health and well-being;
The psychological impact of suicide on survivors and common themes in the bereavement of survivors;
What research with survivors tells us is needed to help with healing;
The tasks of loss integration and recovery for survivors;
Postvention options for survivors;
Principles of postvention after client suicide;
Principles of longer term clinical work with survivors;
Examples of specific clinical techniques that can be of use in therapy with survivors.
Register for "Suicide Bereavement Clinician Training"