Support groups provide a safe place to share thoughts, feelings, and experiences as participants move toward healing.
For youth elementary through college age and their families
10-week Family Grief Series, offered several times each year
Hearts of Hope is for those who have a family member or loved one with a serious illness. We offer individual family support to help deal with changes. Helpful information packet is also available to support families during this time.
For a complete summary of Mourning Hope's program schedule click here.
The Resource Library includes grief resources for both adults and children covering a variety of topics, such as coping with grief, helping grieving children, coping with suicide, surviving after the death of a child, sudden death, coping with serious illness, and spiritual reflections. 
Staff provide information about grief support offerings in our community and referrals for any member of the community seeking grief support. 
Mourning Hope Grief Center representatives provide educational presentations for business, faith, civic and other organizations about companioning others when grieving, coping with grief, and special needs of grieving youth. 
NAGC Standards of Practice
The National Alliance for Grieving Children established a Standards of Practice document which provides professional practice standards for organizations or individuals offering bereavement support services or counseling to children or teenagers grieving a death. It was written by professionals throughout the childhood bereavement field, and reflects the values and practices of a variety of support models.
In August 2014, The Mourning Hope Grief Center's Board of Directors voted to adopt these Standards of Practice and Mourning Hope's Board and Staff agree to abide by the standards as set forth by the following document: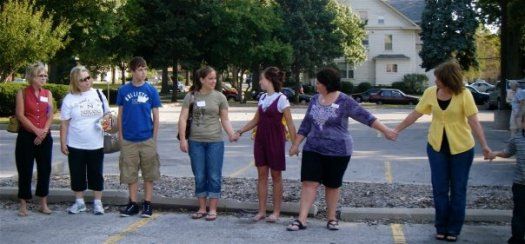 All Mourning Hope services are free of charge.