Executive Director
Carly Woythaler-Runestad, MHA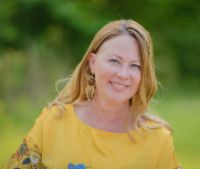 Carly Woythaler-Runestad, MHA has served as the executive director of the Mourning Hope Grief Center for 13 years. A music therapist by trade, she received a Master's in Health Administration from the University of Iowa.
Prior to Mourning Hope, Carly worked as the recreation therapy director of a 165-bed long-term care facility in Minneapolis, as the director of an Alzheimer's unit in Cedar Rapids, Iowa, and as the health policy director for the Nebraska Hospital Association, providing advocacy services at the local, state and federal level for 85 Nebraska hospitals.
Carly has enjoyed a handful of nonprofit board appointments, including the advisory board for the American Cancer Society, as the President of the Nebraska Rural Health Association, the Area Health Education Statewide Advisory Board, and Blixt Locally Grown. Most recently, she completed a six-year term on the National Alliance for Grieving Children's Board of Directors, serving as the National Board President in 2019. A frequent speaker on topics of health policy, community health, leadership and children's grief, Carly also delivered a TEDx Talk titled: "No Child Should Ever Grieve Alone." 
Carly is delighted to serve as Mourning Hope's executive director and is committed to promoting healthy communities through innovative programs and partnerships.
Grief Support Director
Alyssa Christensen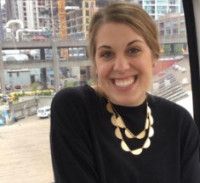 Alyssa Christensen is the grief support director of the Mourning Hope Grief Center. Originally from Brandon, South Dakota, Alyssa graduated in 2013 from the University of Nebraska-Lincoln with a B.A. in Psychology.
Alyssa's passion for grief work started after a Death and Dying class in college. It sparked her interest in becoming a hospice volunteer, leading to a career in the field. She spent five years working as a bereavement and volunteer coordinator for a local hospice agency. Alyssa transitioned full time to Mourning Hope in July 2018, and manages the family, young adult, school and survivors of suicide loss support groups, as well as the volunteer program.
Alyssa is passionate about the Lincoln community and is honored to be a part of growing Mourning Hope's programs to allow even more individuals to feel they are not alone on their grief journey.
Clinical Operations Director
Pam Dinneen, LMHP, FT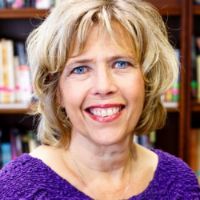 Pam Dinneen, Mourning Hope founder, serves as the clinical operations director for the Mourning Hope Grief Center. Pam is a Licensed Mental Health Practitioner, with a Master's in Counseling, and a Fellowship in Thanatology, focused on death education and counseling. At Mourning Hope, she is involved in grief consultation, group facilitation and volunteer/community trainings. Pam also serves as the Camp Erin Director and is active in the new center's building and development. 
Pam has dedicated a large portion of her life to supporting grieving families. Starting her career as an educator and then counselor, she worked with numerous students impacted by death and grief. While serving as a team leader for the crisis response team with Lincoln Public Schools, she became acutely aware of the need for support services for grieving families in our community. This fueled her determination to create a safe space for bereaved families to heal, which was the beginning of Mourning Hope.
Pam's passion is to companion people, walking with them through the most difficult times in their lives and helping them find hope, healing and happiness again. 
Advancement Director
Kate Holman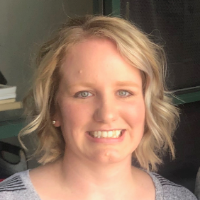 Kate Holman is the advancement director of the Mourning Hope Grief Center. Born and raised in Massachusetts, Kate graduated with a Bachelor of Science from the University of New Hampshire in Durham, NH. She relocated to Lincoln in 2009.
Kate is dedicated to the nonprofit field, and passionate about giving back to the community. She began her nonprofit career in 2007, and has spent the last 14 years driven by mission. She brings a diverse set of skills to the Mourning Hope team including fundraising, marketing, event planning, and volunteer and donor management. Kate's commitment to support the bereaved comes from her past work with the state's hospice agencies, time spent as a hospice volunteer, and her personal experiences with death and grief. 
Outside of Mourning Hope, Kate volunteers for the Lincoln Ice Hockey Association, and is a member of Rotary Club #14.
Kate is excited to help grow and expand Mourning Hope's presence and impact in the Lincoln community.
Camp Erin Clinical Director
Kristal Flaming, LIMHP, LADC
Kristal Flaming, LIMHP, LADC is the Camp Erin Clinical Director for the Mourning Hope Grief Center. Kristal received her Bachelor's in Psychology at the University of Nebraska-Lincoln and her Master's of Counseling at Doane University-Lincoln. Kristal navigated crisis situations for 10 years in the intimate partner violence field, providing advocacy and mental health support to individuals struggling with dating and domestic violence. She provided individual and structured group support to children who suffered losses due to domestic violence and/or substance use. During her time working with families, Kristal was connected with Mourning Hope. She is thrilled to now be a part of the amazing Mourning Hope team and Camp Erin.
In addition to Mourning Hope, Kristal currently uses her counseling skills at Lincoln Wellness Group and Doane University in Crete. Her higher education background includes teaching graduate level counseling students at the University of Nebraska-Omaha and teaching in the Continuing Education department at Southeast Community College.
Work Study Student
Alison Winsterman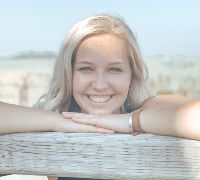 Alison Winsterman is a first-year student at Nebraska Wesleyan University. Originally from Central City, Nebraska, Alison is a Biology major and plans to pursue medical school.