Staff
Executive Director
Carly Woythaler-Runestad, MHA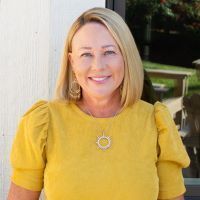 Carly Woythaler-Runestad, MHA has served as the executive director of the Mourning Hope Grief Center for 15 years. A music therapist by trade, she received a Master's in Health Administration from the University of Iowa.
Prior to Mourning Hope, Carly worked as the recreation therapy director of a 165-bed long-term care facility in Minneapolis, as the director of an Alzheimer's unit in Cedar Rapids, Iowa, and as the health policy director for the Nebraska Hospital Association, providing advocacy services at the local, state and federal level for 85 Nebraska hospitals.
Carly has enjoyed a handful of nonprofit board appointments, including the advisory board for the American Cancer Society, as the President of the Nebraska Rural Health Association, the Area Health Education Statewide Advisory Board, the United Way of Lincoln and Lancaster County, and Blixt Locally Grown. She also completed a six-year term on the National Alliance for Children's Grief Board of Directors, serving as the National Board President in 2019.
A frequent speaker on topics of health policy, community health, leadership and children's grief, Carly also delivered a TEDx Talk titled: "No Child Should Ever Grieve Alone." 
Carly is delighted to serve as Mourning Hope's executive director and is committed to promoting healthy communities through innovative programs and partnerships.
Grief Services Director
Jason Christensen, MA, LMHP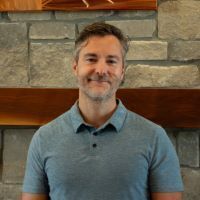 Jason Christensen is the Grief Services Director at the Mourning Hope Grief Center. He has provided therapy services in the Lincoln area for over 20-years including individual therapy, family therapy, marital/couples counseling and group therapy. He is a Licensed Mental Health Practitioner and has a Master's Degree in Counseling Psychology from the University of Nebraska-Lincoln. 
Jason's passion for providing help to grieving people started after he began facilitating a GriefShare group at his church. At Mourning Hope, Jason provides individual, family, and group counseling, supervises interns and trains volunteers.
Jason is honored to join the Mourning Hope family.
Grants and Development Director
Tara Gregg, MA, CRA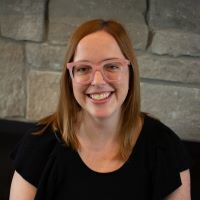 Tara is the grants and development director for Mourning Hope Grief Center. She has over 12 years of experience working for non-profit organizations, acquiring skills for fundraising, grant writing, events and administration. Her grant success includes proposals to federal agencies, state agencies in Kansas, Mississippi, Nebraska and Oregon, and dozens of corporate, community and private foundations. She earned her Master's degree in Women's and Gender Studies and a Graduate Certificate in Non-profit Management from Roosevelt University in Illinois and holds the Certified Research Administrator credential. Most recently, Tara was the grants director for Nebraska Wesleyan University.
Tara's interest in Mourning Hope stems from a desire to promote community well-being, especially in light of the pervasive and collective grief generated by the pandemic. She is thrilled to join Mourning Hope's team and support its community-focused mission.
Grief Education Director
Amy Lipins, LMHP, LCSW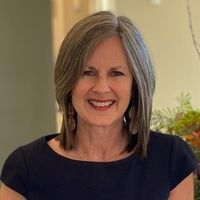 Amy Lipins is the grief education director at the Mourning Hope Grief Center. Amy holds a mental health practitioner license, with a Master's in Social Work from the University of Nebraska at Omaha.   
Since 1993, Amy has spent her career in the public school system. She was a school social worker and school counselor, and was a member of the Crisis Response Team. She has been a Mourning Hope volunteer for the past 25 years, serving on the Program Committee and Board of Directors, and as a group facilitator. Amy then became a part-time staff member as school liaison and social work intern supervisor. After retiring from Lincoln Public Schools in the spring of 2022, she very happily joined the team as a full-time staff member. She will continue to supervise interns, provide counseling and train volunteers for group facilitation.   
Amy is excited to be part of Mourning Hope's dedicated and passionate staff!   
Community Engagement Director
Rachel McConnell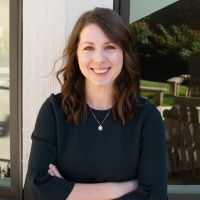 Rachel McConnell is the community engagement director at the Mourning Hope Grief Center. She earned her BS in Hospitality, Restaurant and Tourism Management from the University of Nebraska-Lincoln. Her experience over the past 10 years has been in project management and event coordination, serving in roles at the Lied Center for Performing Arts, Sheldon Museum of Art and the Chancellor's Office at UNL.
Rachel is proud to support Mourning Hope's mission through marketing and outreach, fundraising events and strengthening relationships within the Lincoln community.
Bilingual Grief Counselor
Nishma N. Ramos Gonzalez, LIMHP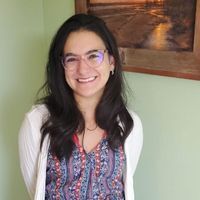 Nishma N. Ramos Gonzalez offers bilingual and bicultural grief counseling services to the Latinx community at the Mourning Hope Grief Center. She is a Licensed Independent Mental Health Practitioner with a B.A. in psychology from the University of Puerto Rico and an M.A. in mental health counseling from John Jay College. She's currently a doctoral candidate in clinical psychology.
Nishma's interest in grief work started when working as a psychotherapist in inpatient and outpatient clinics. Nishma participated in the internship at Mourning Hope providing grief support to children, teens, adults and families before joining the Mourning Hope team.
She is excited to support bereaved individuals mourn in a linguistically and culturally sensitive environment.
Founder
Pam Dinneen, LMHP, FT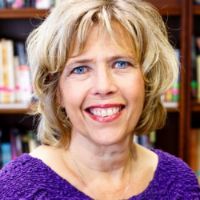 Pam Dinneen, Mourning Hope's founder, is a Licensed Mental Health Practitioner, with a Master's in Counseling, and a Fellowship in Thanatology, focused on death education and counseling.
Pam has dedicated a large portion of her life to supporting grieving families. Starting her career as an educator and then counselor, she worked with numerous students impacted by death and grief. While serving as a team leader for the crisis response team with Lincoln Public Schools, she became acutely aware of the need for support services for grieving families in our community. This fueled her determination to create a safe space for bereaved families to heal, which was the beginning of Mourning Hope.
Pam's passion is to companion people, walking with them through the most difficult times in their lives and helping them find hope, healing and happiness again. 
Camp Erin Volunteer Director
Kristal Flaming, LIMHP, LADC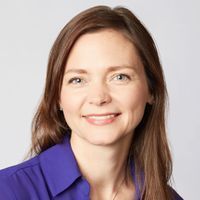 Kristal Flaming, LIMHP, LADC is the Camp Erin Volunteer Director for the Mourning Hope Grief Center. Kristal received her Bachelor's in Psychology at the University of Nebraska-Lincoln, her Master's of Counseling at Doane University-Lincoln, and is completing her Doctorate of Leadership and Education at Doane University.
Early in her career, Kristal worked in the intimate partner violence field. After obtaining her Master's in Counseling, Kristal began private practice work. She currently sees adolescent and adult clients for individual mental health counseling focusing on women, sexuality, and gender affirming care. Kristal also enjoys teaching substance use, mental health, and case management courses at the University of Nebraska-Omaha and Doane University.
Sharing the camaraderie, collaboration, and energy of the Mourning Hope team is a highlight of Kristal's daily work experience.
Camp Erin Program Director
Caitlin Summerlin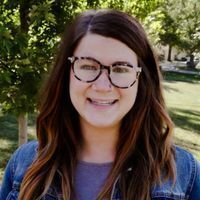 Caitlin Summerlin is the Camp Erin Program Director at the Mourning Hope Grief Center. She will graduate with her Master's in Counseling from Doane University in May of 2023.
Caitlin has over seven years of experience working within Nebraska's foster care system, providing trauma-informed advocacy and support to system-involved youth and families. She is passionate about working with children and families, and has been honored to companion families and individuals at Mourning Hope as they navigate their grief journey.
Caitlin has been involved with Mourning Hope as a counseling intern since 2022, providing individual and group counseling, and participating in youth and family grief camps. She is excited to continue her involvement with Mourning Hope and the Camp Erin team!