We wish to express our appreciation to the following organizations for their generous contributions. These gifts allow Mourning Hope to continue providing grief support services to children, teens, young adults and their caregivers throughout southeast Nebraska.
Foundations and Endowments
Abel Foundation
AseraCare Hospice Foundation
Building Strong Families Fund
Community Health Endowment of Lincoln
Cooper Foundation
HoriSun Hospice Community Foundation
Jewish Federation of Omaha Foundation
Lincoln Community Foundation
May L. Flanagan Foundation
New York Life Foundation
Pegler Family Foundation
Peter Kiewit Foundation
Rogers Foundation
The Grainger Foundation
The Moyer Foundation
Woods Charitable Fund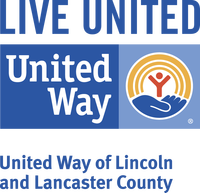 Mourning Hope is proud to be a United Way of Lincoln and Lancaster County partner agency.