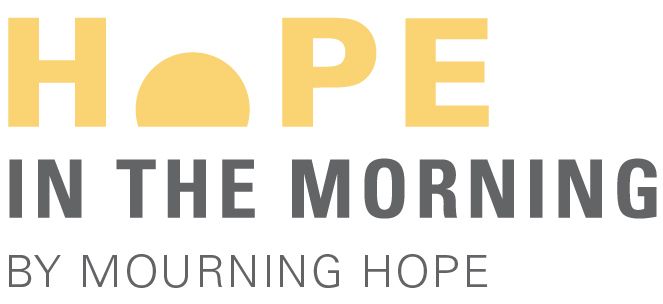 2020: Heroes of Hope
Date TBD
Time TBD
Location TBD
Mourning Hope exists because every child deserves the opportunity to grieve in a supportive and understanding environment. Because the death of a family member brings financial instability, along with other life-altering changes, our services are available at no cost to participants, and no family is ever turned away. Receiving no government funding or insurance reimbursement, we rely solely on private donations from individuals, businesses, service clubs and foundations.
To continue offering this kind of help for grieving youth in Lincoln and surrounding communities, we need your support. On August 20, 2020, Mourning Hope will host our (postponed) annual "Hope in the Morning" fundraiser with special guest speaker, Will Reeve. This invitation-only event brings together business and philanthropic leaders, elected officials, corporate partners, community members and grief professionals for an educational and motivational breakfast.
2020 Guest Speaker: Will Reeve
Mourning Hope welcomes Will Reeve, son of the late Christopher and Dana Reeve, as our 2020 Hope in the Morning speaker.
Christopher Reeve, also known as Superman, spent nine years of his life as a quadriplegic. He died in 2004 when Will was just 11 years old. Only a year later, Will's mother, Dana, was diagnosed with lung cancer and died in 2006.
Join us as Will shares his grief journey and his determination to thrive in life despite experiencing tragedy at such a young age.
Will Reeve is a correspondent for ABC News, where he appears on all platforms and shows, including Good Morning America, World News Tonight with David Muir, and Nightline. Prior to joining ABC, Will was a correspondent at ESPN. Will is a member of the board of directors for the Christopher and Dana Reeve Foundation, the leading organization dedicated to finding cures for spinal cord injuries and providing care and support for individuals and their loved ones impacted by paralysis. A 2014 graduate of Middlebury (VT) College, Will lives in New York City.
2020 Partners
Platinum
Swanson Russell
Union Bank & Trust
Gold
AseraCare Hospice
Hampton Enterprises
Terry & Dave Hansen
HoriSun Hospice
Horsham Financial Group
Pinnacle Bank
Silver
Ameritas
Bryan Health
Lincoln Orthopedic Physical Therapy
Nebraska Hematology Oncology
Nebraska Wesleyan University
Olsson
Printing Sponsor
Eagle Printing & Sign
Other Partners
Abel Foundation
Connie Adams
Courtyard by Marriott
Bob & Jan FitzSimmons
Jeff & Judy Greenwald
Sheryl LaDuke
Robin McDannel
Nelnet
Sinclair Hille
Stonebridge Wealth Management
Scott & Nancy Stuckey