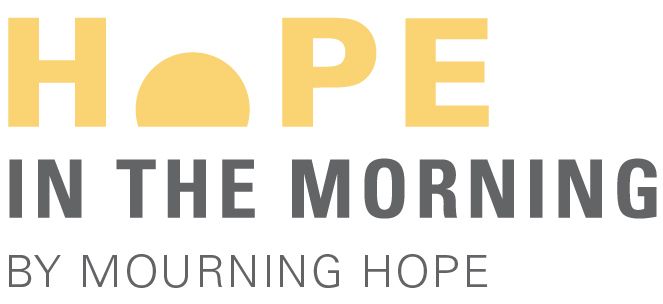 At this time last year, plans for Mourning Hope's annual fundraiser, Hope in the Morning, were actively underway. Unfortunately, the pandemic forced us to cancel the breakfast, like so many other life events in 2020. This year, we were optimistic about hosting the April breakfast in person. But to ensure the safety of our supporters, we've once again made the heartbreaking decision to postpone the event.
Hope in the Morning accounts for nearly 20% of Mourning Hope's annual program revenue, so pausing our fundraiser for the second consecutive year presents a significant setback. For over 26 years, Mourning Hope has provided ALL programming at absolutely no cost to bereaved children, adults and families; an alternative funding stream is vital for ongoing service delivery.
How can you help?
Become a Hope in the Morning Partner
2020 was a year of chaos and sadness for our entire world, but especially for those grieving the death of someone significant. The pandemic triggered multiple layers of grief and loss that we will collectively face for decades. And Mourning Hope is just starting to feel the impact of those losses. With a growing support group waitlist and one-on-one counseling numbers exploding, there has never been a more critical time in history for Mourning Hope to exist. We need your support to help ensure that no one in our community has to grieve alone.
2021 Partners
Companioning Partner
Union Bank & Trust
Hope Partners
Hampton Enterprises
HoriSun Hospice
Pinnacle Bank
Swanson Russell
Healing Partners
Ameritas
Bryan Health