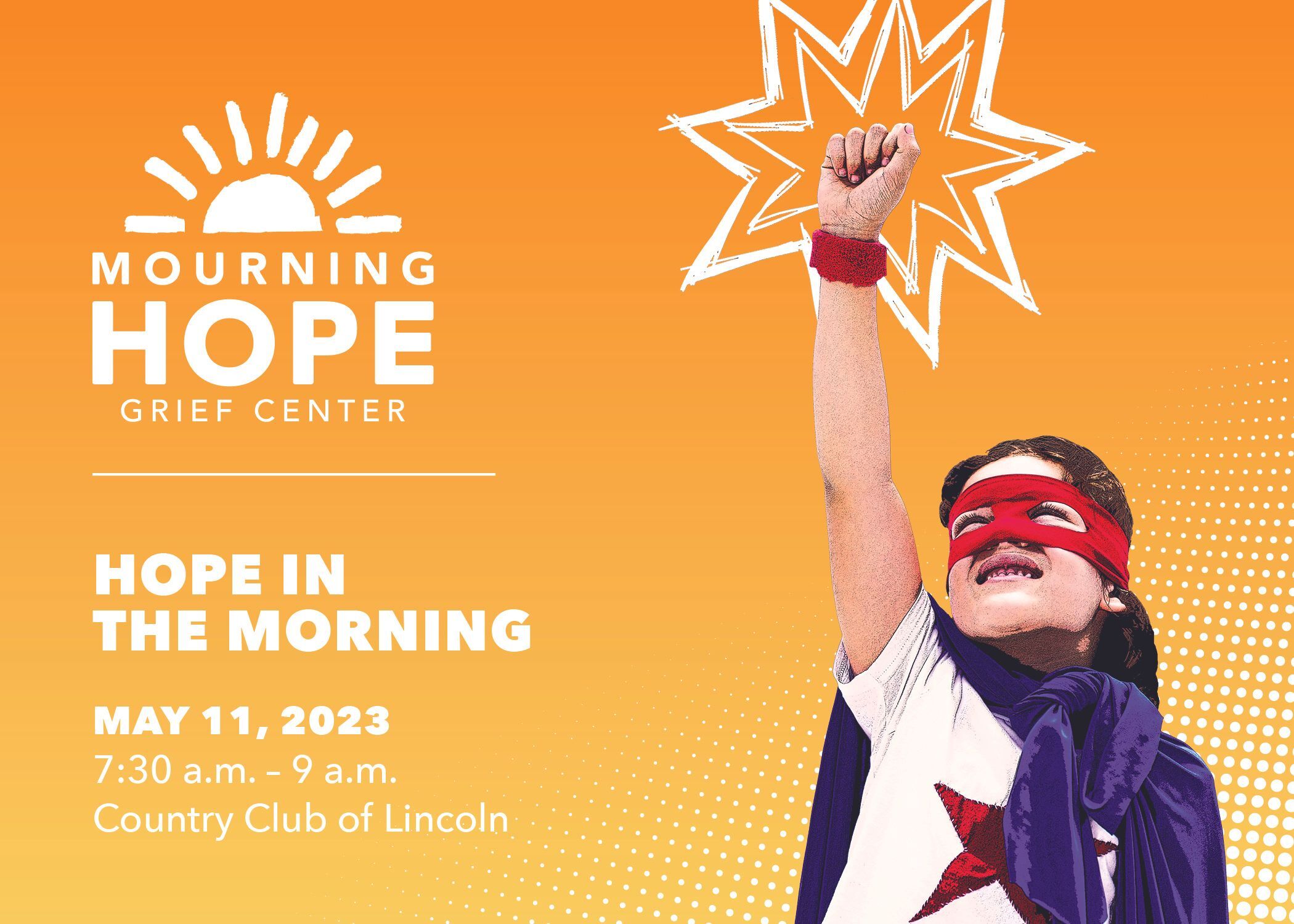 Thursday | May 11, 2023 | 7:30 a.m. to 9 a.m. | Country Club of Lincoln
Mourning Hope exists because everyone deserves the opportunity to grieve in a supportive and understanding environment.
Because the death of a family member brings financial instability, along with other life-altering changes, Mourning Hope's services are available at no cost to participants, and no one is ever turned away.
Receiving no government funding or insurance reimbursement for programming, Mourning Hope relies solely on private donations from individuals, businesses, service clubs and foundations. To continue offering this kind of help for those grieving in our community, we need your support.
On May 11, 2023, Mourning Hope will host our 16th annual Hope in the Morning fundraiser. This invitation-only event brings together business and philanthropic leaders, elected officials, corporate partners, community members and grief professionals for an educational and motivational breakfast.
2022 Sponsors
Platinum ($5,000) 
Gold ($2,500) 
Hampton Enterprises
HoriSun Hospice Community Foundation
Pat Clinch Peace Project
Roper & Sons
Holly and Tonn Ostergard
Silver ($1,500) 
Ameritas
Bryan Health
Hausmann Construction
Nebraska Hematology Oncology
Nelnet
Pinnacle Bank
Runza
Scheels
Printing Sponsor